Fall Festival and Craft Fair, Saturday, October 8th
---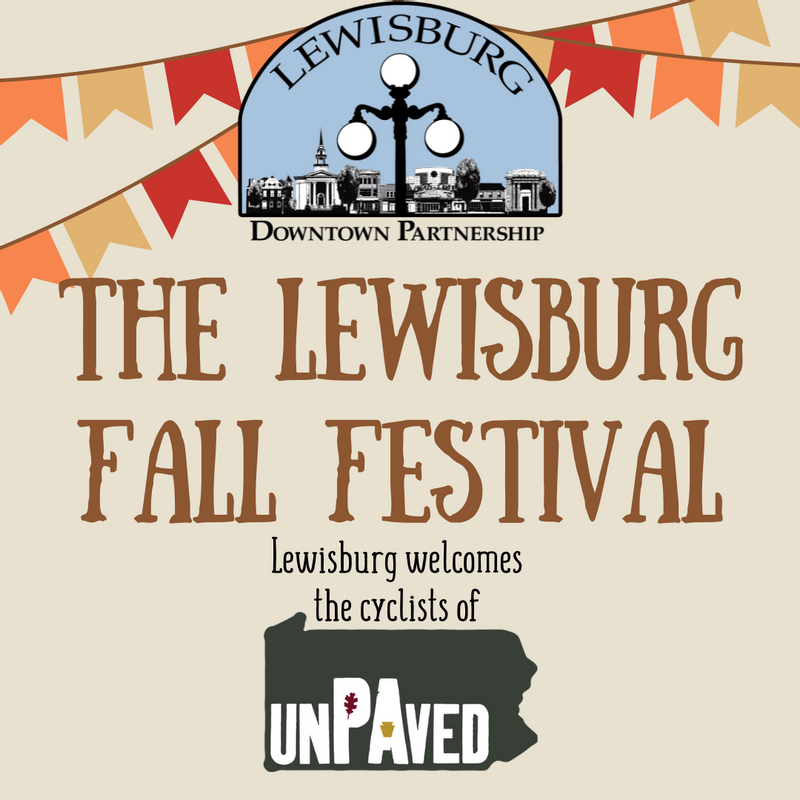 Over 150 Food, Craft, and Bicycle gear vendors!
Join us from 10 am to 5 pm on Saturday, October 8th for live music from the Uptown Music Collective, The Woolly Worm Winter Weather Prognostication, Ryan the Bug Man and more! Visit our Facebook page for more vendor information.
Children's activities, hosted by the Lewisburg Children's Museum, Buffalo Valley Recreational Association, and Lewisburg Arts Council.
Ryan The Bug Man, Air Weaver Balloons, and face painting with Moving Art with Mrs. T. Friends of R. B. Winter State Park will be bringing some slithery friends too. And a B
ike Rodeo hosted by Walk it! Bike it! Lewisburg.
Lewisburg is excited to welcome the riders of UnPAved!
Sponsored by Weis Markets.