Mural at the Piers Art Park!
---
a scene appears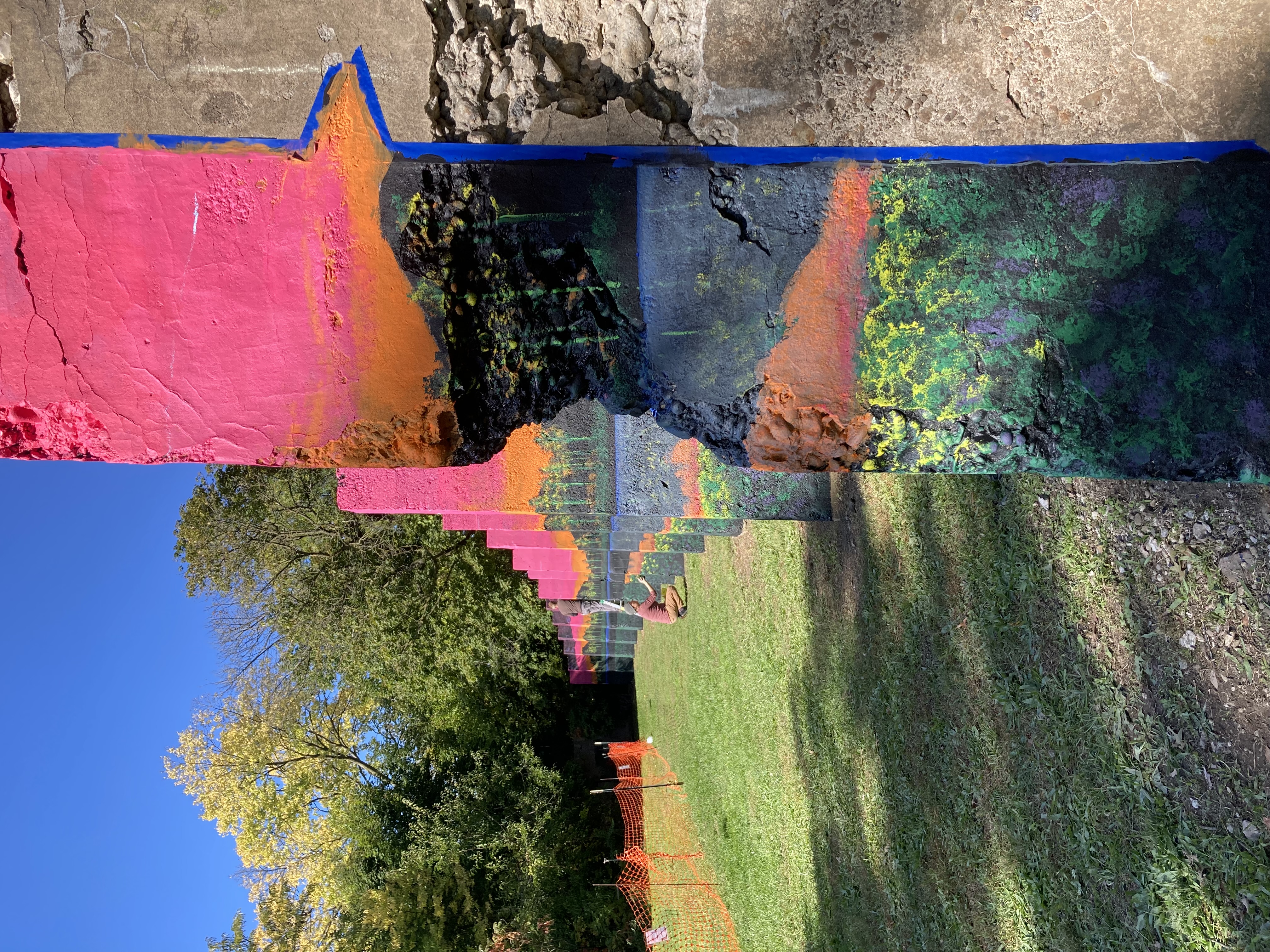 Saturday, October 15 from noon until 4pm
The Lewisburg Downtown Partnership is excited to announce that Steve Gibson, Founder of the Milton Art Academy, is in the process of painting a temporary mural on 18 of The Piers, an arc of 32 concrete monoliths which are one of the most prominent industrial ruins in town. Funding for this project is made possible through a generous grant from the Pennsylvania Council on the Arts, a state agency funded by the Commonwealth of Pennsylvania and the National Endowment for the Arts.
Gibson explains "When I moved to the area back in 2008, I was immediately curious about the piers. I love that attention is being put on them with concerts and events, and am really happy to contribute something so more people can find them and also say, "what the heck are those things?"
For years, the Piers Art Park has been a neglected, underutilized hidden gem in Lewisburg. The space is centrally located to Lewisburg downtown businesses and the Rail trail. Lynne Ragusea, from the LDP states, "Our goal is to transform what has been just a space, into a place." For decades Lewisburg's own standing stones have been overlooked. we envision site-specific art, music and dance performances, community Yoga and Tai Chi, art classes open to the public and more.
The concrete pier relics first appeared on the Sanborn Maps in 1925 and were labeled as coal trestles. The Piers Art Park area was a coal yard with sheds, office, and scale house with one trestle connecting the Pennsylvania Railroad (the eat/west railroad, now the Buffalo Valley Rail Trail) and one trestle connecting the Reading Railroad (the north/south railroad).
Come join us at noon as we watch Gibson and his team finish the mural and enjoy some cider and donuts!